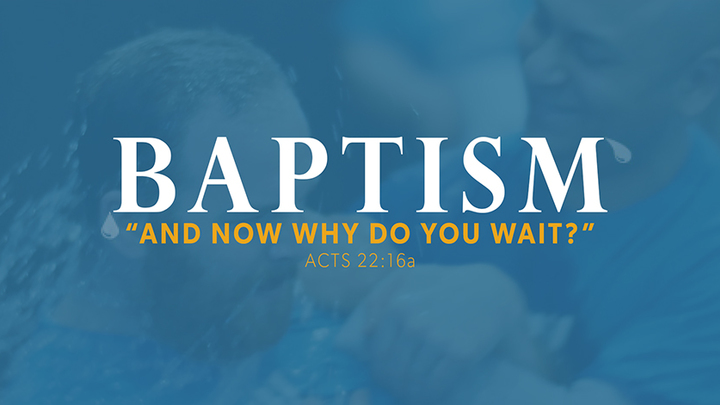 Dates & Times
Apr 19, 2020

11:30am - 12:30pm

Apr 26, 2020

8:00am - 10:00am
Details
'And now why do you wait? Rise and be baptized and wash away your sins, calling on his name.' - Acts 22:16
Christian baptism is an external declaration of an inward reality: That "you have died, and your life is hidden with Christ in God." (Col 3:3)
If this is your reality, take the next step of obedience: baptism. Sign up to be baptized by registering below!
After you register, we'll get in contact with you to set up a baptism interview, so just sit tight!
In the meantime, please mark the listed event times (on this page) in your calendar:
April 19, 11:30am-12:30pm: Baptism Briefing. This is a short briefing where we will

review core truths about baptism and
assist you in preparing your testimony to be shared to our whole church.

April 26, 8am-10am: Baptism Sunday. Remaining baptism candidates will be baptized on this day! Praise the Lord!